Employing approximately 45 staff, Murchie Constructions has earned a reputation for quality and reliability. Undertaking large government projects, and working for corporate clients such as Catholic Education and McDonald's Australia is a testament to the high standards that Murchie Constructions aims to achieve and maintain.
Leading the team is Andrew Murchie – Owner and Managing Director. Andrew oversees all commercial projects and has his finger on the pulse at all times. He trusts that his construction team of Project Managers, Site Foremen and Carpenters will deliver their projects to the high standard that he expects and attends the projects regularly for meetings with clients and consultants.  
Backing the team on the ground is another experienced and professional team in the office comprising of an Estimator, Contract Administrators, Accounts Manager, Interior Designer and general Administration staff. With stringent procedures in place, our office staff are in regular contact with the staff on-site and ensure the projects run as smoothly as possible at all times.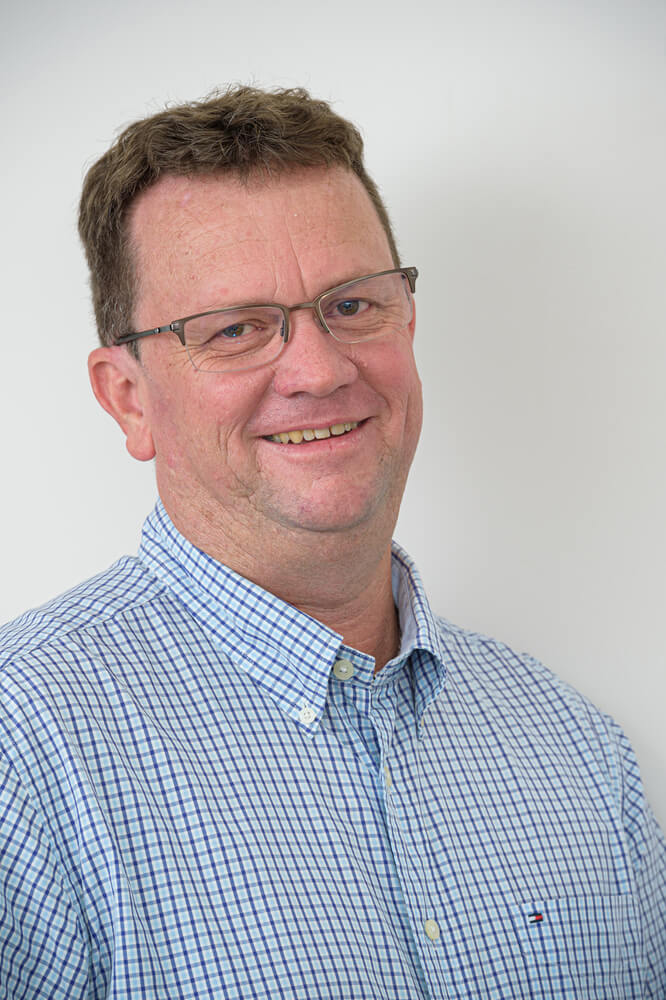 Andrew Murchie
Construction Manager / Managing Director
Having grown up in Bundaberg immersed in the construction industry, Andrew's career choice is no surprise. His father, John Murchie, was a carpenter and founded the company in 1966. Andrew commenced his Tertiary education in 1988, studying at the Queensland University of Technology where he graduated in 1991 with a Bachelor of Applied Science (Construction Management). After working in Brisbane and Townsville during and after university with large-scale commercial building companies, Andrew and his wife, Julie, returned to Bundaberg, joining John in the business and eventually taking over upon John's retirement in 2004.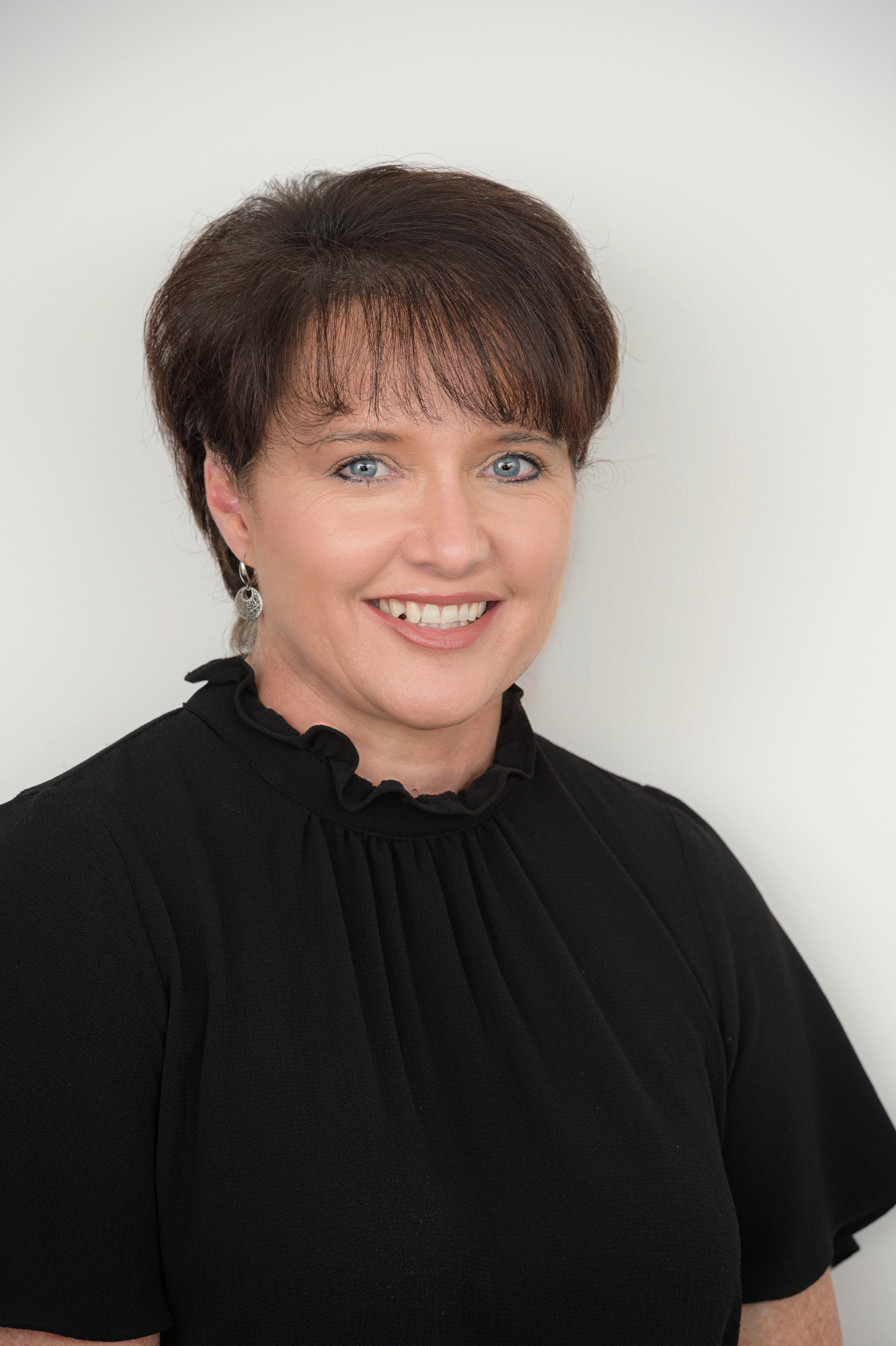 Julie Murchie
Owner / General Administration / Marketing / Rehabilitation and Return to Work Coordinator
Following a career in the Health Industry as a Registered Nurse, Julie joined Andrew permanently in the family business in 2004. She completed a Rehabilitation and Return to Work Coordinator course in 2006 through the National Safety Council of Australia, and Certificate IV in the Design of Kitchens, Bathrooms and Interior Spaces in 2012 through Designer Training. She has a keen interest in the design of interior spaces and enjoys watching projects progress from concept to completion.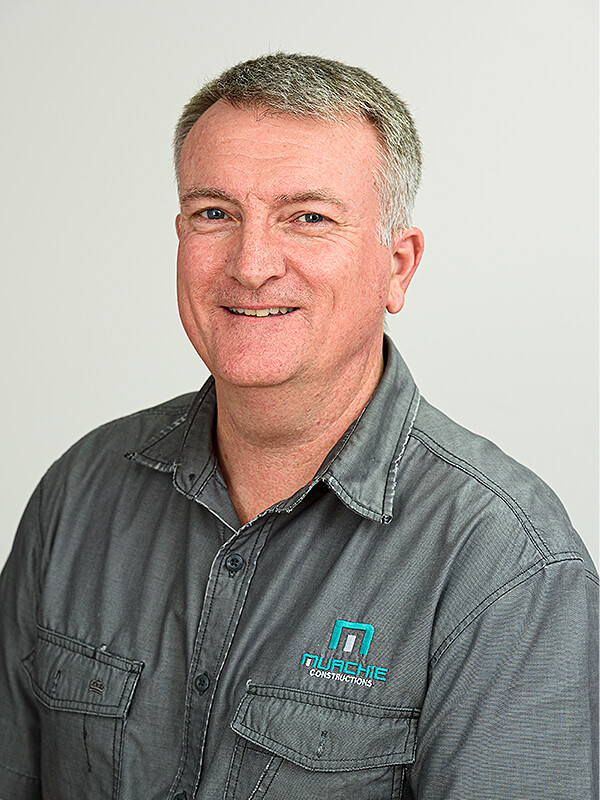 Adrian Landbeck
Commercial Estimator
Adrian commenced work with Murchie Constructions in 2003 as a Commercial Estimator and is a highly valued member of the Murchie team. Adrian's knowledge of the industry, attention to detail and dedication to his job have resulted in Murchie Constructions being awarded many commercial projects. Throughout Adrian's career he has gathered skills through on-the-job experience and believes that life and job experience is just as valuable as earning a qualification. He enjoys working with a great group of people who work together as a team to get the job done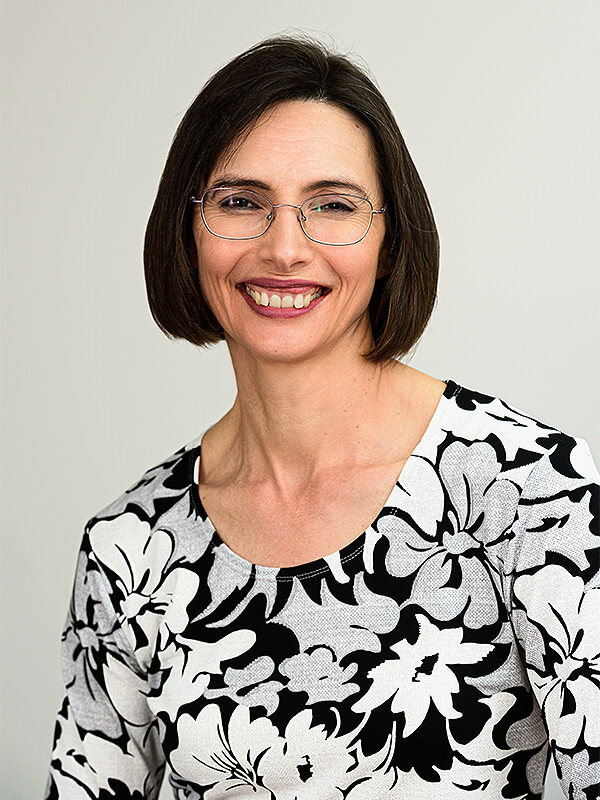 Clare Dingle
Administration Manager
Clare is our longest serving administrative staff member, having joined the Murchie Constructions team in 1999. Her extensive knowledge of the industry, professionalism and attention to detail are impeccable and she is very highly respected in her role. Clare is an integral member of the team and enjoys the variety of work she performs, takes pride in the quality of the company's operations and finished projects, enjoys working with a great team that is family-orientated and in an office that offers a high standard of facilities.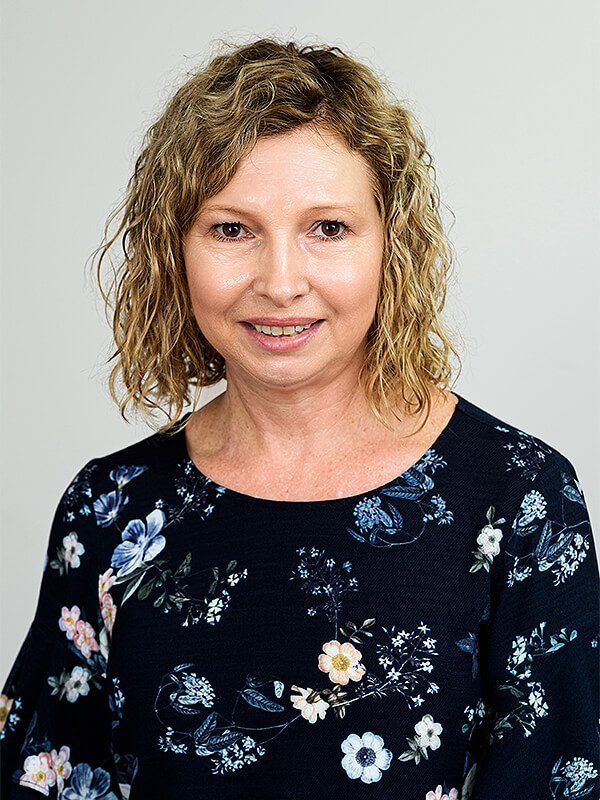 Julianne Green
Accounts Manager
With many years of experience in Administration at Buss and Turner Department Store, Julianne joined Murchie Constructions in 2002. While she finds Construction Administration very different to Retail Administration, she is abreast of legislation affecting the Construction Industry in regards to compliance and is a respected, professional and valued member of the Murchie team. She feels fortunate to work with a great team of people, enjoys the diversity of projects the company undertakes and enjoys seeing the projects progress to completion.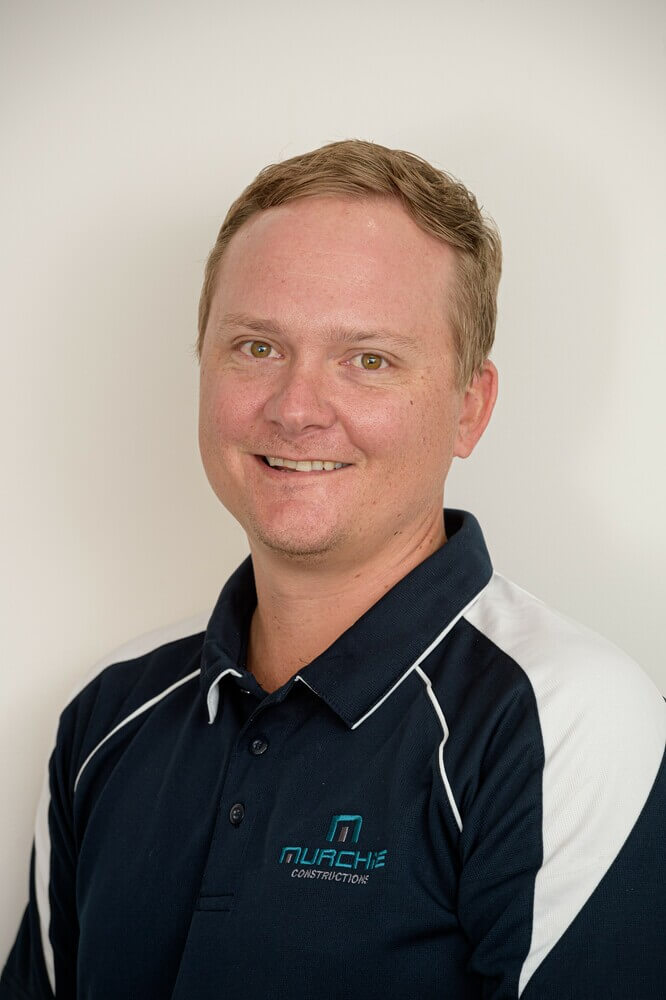 joel brimelow
Contract Administrator
Joel completed his carpentry apprenticeship in 2007, gaining his QBCC Subcontractor License (Carpentry) in 2008. In 2011 he completed a Certificate IV in Building and Construction, and currently holds a QBCC Site Supervisor License (Low Rise).
Joel has worked on multiple residential homes and commercial projects - the most notable of these being the ECO Beach Resort located in Broome, WA. He progressed into site supervision and estimating/reporting roles in 2016 -working for a medium to large insurance building company. In 2018, Joel advanced to an Area Manager role covering all areas between Maryborough and Cairns.
Commencing work with Murchie Constructions in March, 2020, Joel is looking forward to his new role as Contract Administrator and looks forward to the challenges it brings. He hopes this new role will further his knowledge and skills within the building industry.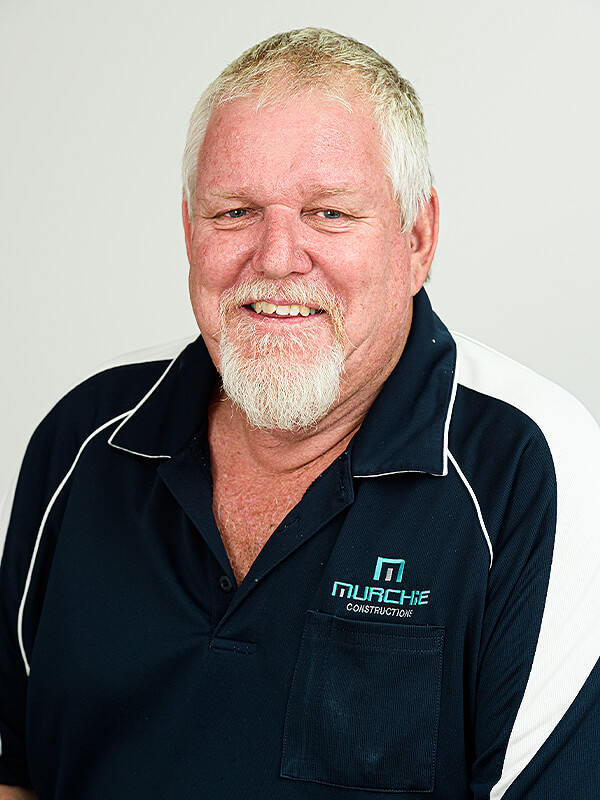 Bill Harrison
Project Manager
With many years' experience as a Carpenter and Project Manager/ Senior Supervisor for Building and Asset Services, Bill became part of the Murchie Constructions team in 2014. Initially starting as Supervisor for Murchie Homes, Bill is now a Project Manager for Murchie Constructions and manages many of the company's commercial projects. Bill is a valued member of the construction team and can be relied upon to deliver projects to the high standard that Murchie Constructions expect. He is respected by fellow staff, subcontractors and suppliers.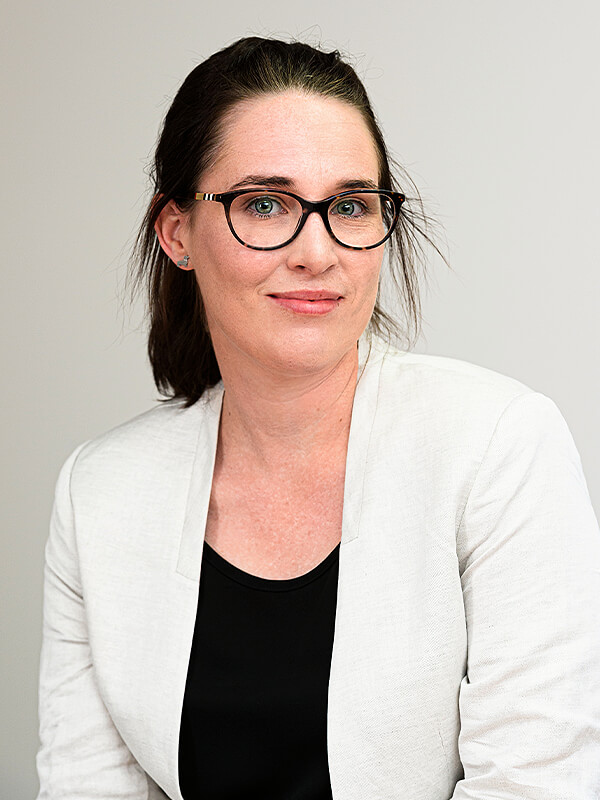 Tamie Stewart
Interior Designer
Tamie is a Bundaberg local who studied at the Queensland University of Technology graduating in 2003 with a Bachelor of Built Environment (Interior Design). Following a career working for Metcash Retail Development and Stewart and Sons Steel working in Design, Drafting, Procurement and Administration, she joined the Murchie Constructions team in 2016. Tamie enjoys the wide range of projects that she works on at Murchie Constructions and being part of a great group of people.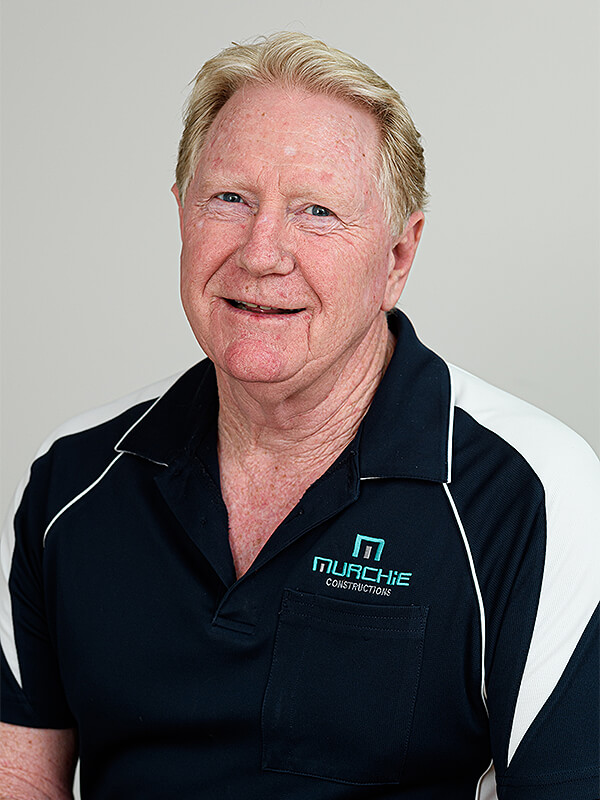 John Cosgrove
Project Manager
John has been in the shopfitting and Building Industry for 43 years. He completed his apprenticeship as a Carpenter / Joiner in the late 1970's and has worked as a Tradesman, Project Manager and Partner for the majority of his working career. John joined the Murchie team in 2017 as a Project Manager - managing many of Murchie Constructions shop and office fitting projects. He enjoys working for a business that has established itself on its ability to consistently deliver high quality, award-winning projects in the commercial, retail and domestic markets of Bundaberg and Regional Queensland. He is proud to be part of a professional and dedicated team where all staff have the same goals and expectation for success.
Murchie Constructions
---
Queensland Wide Service

Bundaberg
35 Enterprise St
Svensson Heights QLD 4670
Need advice for your next build?
Get the advice you need to save money and achieve the outcomes you need for your next design or build project.