About The Job
Designed by local architect, Tomas O'Malley, this residence is a recent addition to Bargara's developing ocean front and a perfect fit with its surrounds.
Constructed on an awkward triangular corner block with limited access, the structure has been designed to take maximum advantage of its northerly aspect. Prevailing south easterly weather is managed by clever design, as is the close proximity to adjacent unit complexes. North facing balconies and windows capitalise on the magnificent views whilst limited openings are located on the southerly aspects.
Despite its high profile location, the residence has been planned to simultaneously provide privacy and seclusion without creating a sense of isolation for the residents. Ground level outdoor areas are shielded from public view by an 1800mm high modular alloy acoustic wall which also provides effective sound insulation.
Throughout the entire project, materials, products and construction methods have taken into consideration the harsh marine environment. Consequently, N40 concrete has been used extensively to provide a high resistance to salt attack, including the roof in preference to tiles or metal. Commercial grade aluminium joinery was constructed to minimise possible corrosion entry points.
Clean, linear building profiles are enhanced by the cantilevered design of first and second floors, as do the feature walls of the portico and outdoor areas. Visually, the eye is drawn through vertical openings to create a sense of expanse and spaciousness. Ironically, the sharp lines of the overall design actually soften the modular appearance of the residence by providing numerous focal points.
Construction complexities were overcome with quality workmanship and attention to detail throughout. High specification fixtures, fittings and finishes have been incorporated into the residence including bamboo floors and porcelain tiles. The practicality of a three level home has been significantly enhanced by the sensible inclusion of a lift, providing ease of access between all zones.
Whilst a residence such as this represents a significant investment by the owners, the commitment to creating a home which meets both the requirements of the residents, as well as providing an aesthetically pleasing structure, has been fully achieved.
Project Team
Architect: Tomas O'Malley | Architect
Engineer: MarsCEL Pty Ltd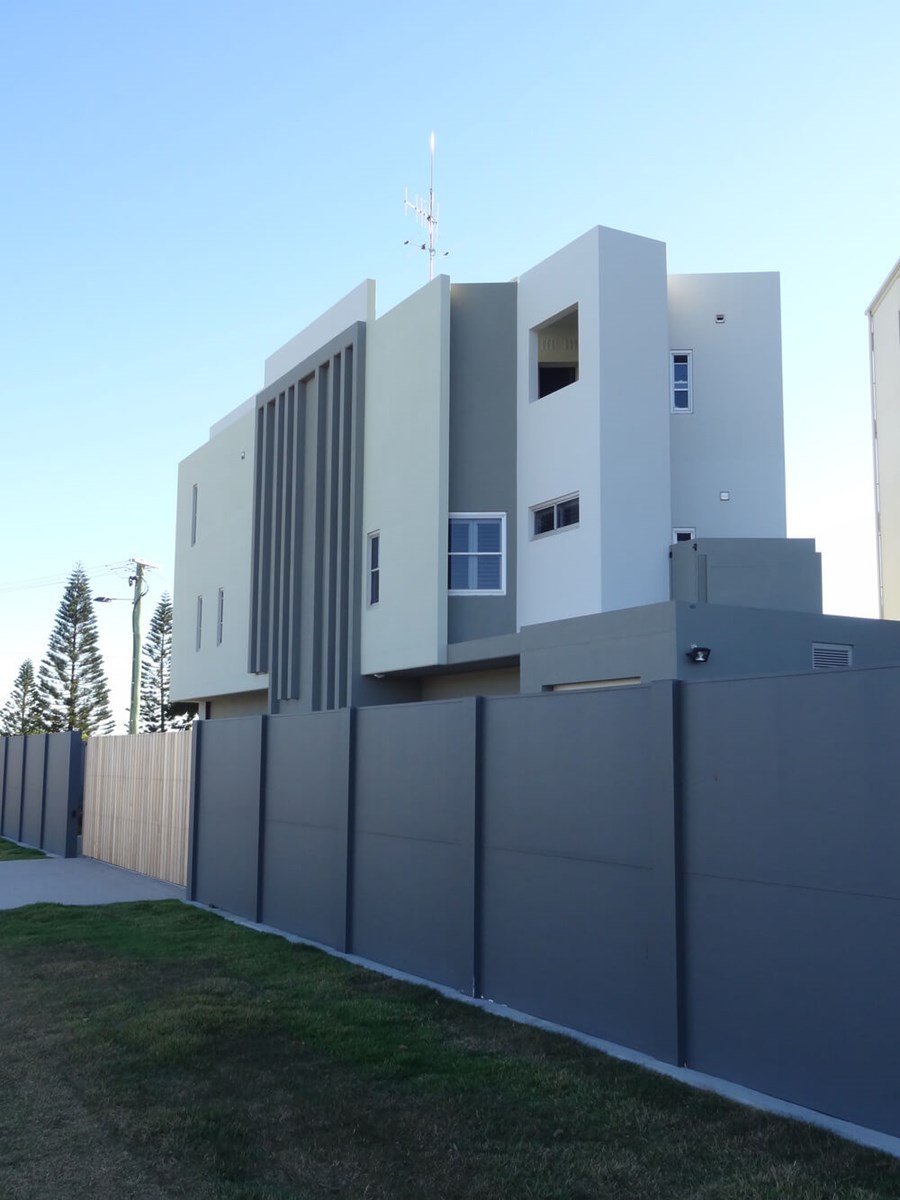 Need advice for your next build?
Get the advice you need to save money and achieve the outcomes you need for your next design or build project.