About The Job
Over a six week period, 450m² of ground floor office space was transformed into highly functional health services facility. The layout provides for the diverse services of GPs, psychologists, social, youth, alcohol and other drug workers.

With very little semblance to a medical clinic, the fitout has been designed to appeal to the target demographic of 12-25 year olds. Strong colours blend with timber and composite materials to offer balance but still link the various zones.

Contemporary artwork created in situ by local indigenous artists not only adorns the walls but also creates a visual reference to traditional land custodianship. To further youth engagement, reference is also made to the district in general, with consultation rooms named after local beaches, rivers and streets. This signage is a focal point throughout the tenancy as well as serving the purpose of room identification without the traditional clinical names.

Previously a call centre, the tenancy contained partitions and a vast quantity of redundant data cabling and electrical services. Existing fitments were also removed to create a blank canvas for the new fitout. Located in the Bundaberg CBD, and with neighbours including a child care centre, school and first floor offices, noise management was critical.

The extremely tight time frame required detailed and careful planning as well as precise co-ordination of trades and sub trades. With no time for error, each trade was required to uphold the construction programme without deviation.
Given the sensitive nature of the professional services offered by Headspace, effective sound management was essential. High performance acoustic insulation fitted to walls and ceilings, combined with solid core timber doors and door seals ensure privacy is maintained.

Despite the clever disguise offered by the design elements, the fitout is still essentially a medical facility. Accordingly, hydraulic, electrical, data and mechanical services were all included in the fitout. The project time constraints required clockwork-like co-ordination of these trades, all of which was achieved.
Murchie Constructions takes pride in ensuring our projects are handed over 'on time, on budget, as specified and always to our Client's complete satisfaction' – all of which was delivered to Headspace Bundaberg.
Project Team
Architect - Group GSA
Hydraulic, Mechanical & Electrical Engineers - BSE
Cabinet Maker - Adina Designed Interiors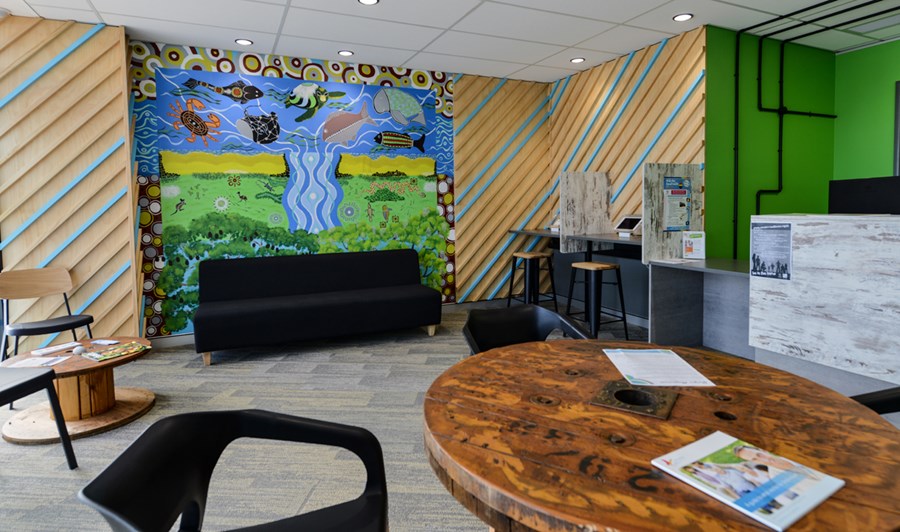 Need advice for your next build?
Get the advice you need to save money and achieve the outcomes you need for your next design or build project.