About The Job
A uniquely angular structure, the new Turtle Centre is nestled behind the sand dunes and uses natural products that will age over time to blend with the environment. The complex primary structure is built from locally-grown certified Spotted Gum timber and is an impressive framework of diagonal timber beams, known as a diagrid - possibly the largest diagrid in Australia. Externally, the building is clad with timber and copper cladding that will oxidise and turn green over time.
Triangular ceiling feature panels made of Tallowwood timber battens catch the eye at the entrance of the building. Step into the centre, and approximately 884 perforated triangular ply ceiling panels have been integrated between the glue-laminated spotted gum primary structure framework to create an impressive canopy over polished concrete floors. Eye-catching specialised joinery counters, interpretive displays and retail area fit out compliment the architecture. Four skylights fitted with two layers of louvre windows, and hydraulic lift up doors have been designed to facilitate natural ventilation. The louvre windows in the Skylights are fitted with both clear glass and black louvres to minimise light spill at night and are automatically operated by light, temperature and rain sensors to climatically adjust as required.
The centre also includes an incubator room, wet lab, offices and meeting rooms providing QPWS and EHP Staff and Rangers top-class facilities to carry out their research and conservation work. Timber framed glazing above timber feature panels separates the offices from the public arena while allowing natural light to infiltrate the complex. This modern and impressive building is certainly one to be admired and offers Mon Repos and the Bundaberg region a first-class facility to show off the extraordinary endangered loggerhead turtles and the conservation and research programs that are critical to their survival.
Project Team
Architect - Richard Kirk Architect
Engineer - ARUP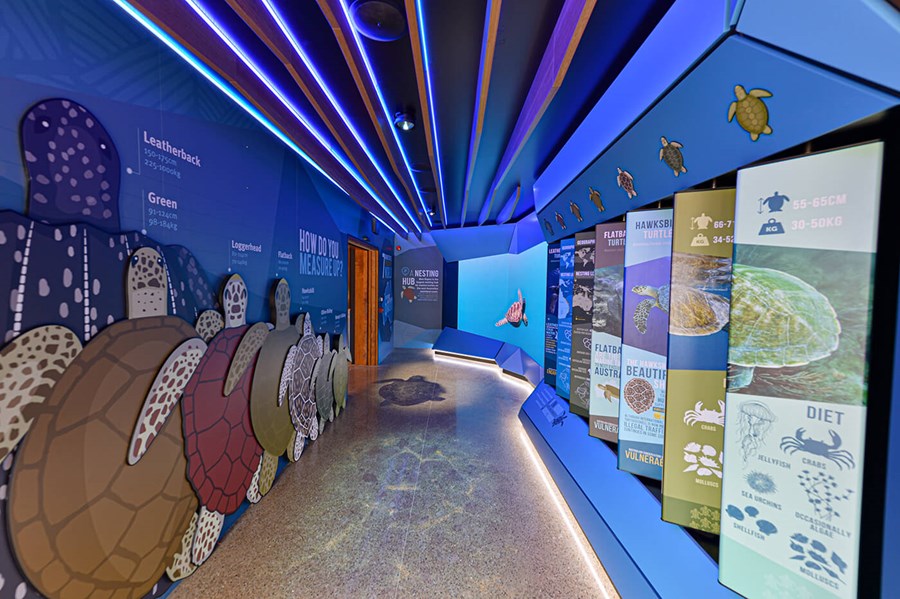 Need advice for your next build?
Get the advice you need to save money and achieve the outcomes you need for your next design or build project.