About The Job
In line with Shalom College's master plan and the upcoming integration of Year 7 students into high schools, Murchie Constructions have proudly built a new Administration Building, new teaching facilities and refurbishment to existing learning areas. 
Welcoming visitors, staff and students to Shalom College, the boldly coloured 1251m² Administration Building accommodates two Reception areas, Board Room, Meeting Rooms, Offices, Staff Kitchens and Lounge, Staff Work Rooms, Store Rooms, Amenities, Student Triage and Sick Rooms.
Structural steel framing, timber wall frames, timber roof trusses and the confident use of ExoTec® external wall cladding, rendered blockwork and Colorbond® compliment the lightly coloured face brick work. Angular roof lines are further reflected within the structure by the incorporation of windows and wall cladding of a similar incline and the complex roof design cleverly conceals an air conditioning plant platform.
Chisholm Block, a 731m² formation incorporating three separate buildings linked by a curved roof. Seven flexible learning areas with operable walls and stacker doors encompass a multi use undercover area. Continuing the design theme, face brickwork, rendered blockwork, ExoTec ® wall cladding, Colorbond® and Danlopan® polycarbonate sheeting create a visually striking structure.
The existing Walsh and MacKillop teaching blocks were transformed with a linking 130m² covered area. Using the same materials as the new Chisholm block and incorporating two 100m² teaching and drama rooms, this structure proudly exhibits the same colourful, bold presence. 
The professional conduct of the entire project team, combined with thorough and vigilant project management, ensured the tight construction programmes of 22 weeks for the Administration building and 30 weeks for the Year 7 works were met. Always mindful and respectful of occupied premises, our Company carefully plans and integrates work structures which allow for maximum result with minimal impact.
Murchie Constructions are very pleased to continue our association with Shalom College and to hand this project over as it exemplifies the attention to detail and high standard of workmanship we aspire to.
Project Team
Architect: Tony Madden Architects & Interiors
Electrical Engineers: Cushway Blackford & Associates Pty Ltd
Hydraulic Engineers: STA Consulting Engineers
Mechanical Engineers: Cushway Blackford & Associates Pty Ltd
Structural Consultant: Brown Consulting (Qld) Pty Ltd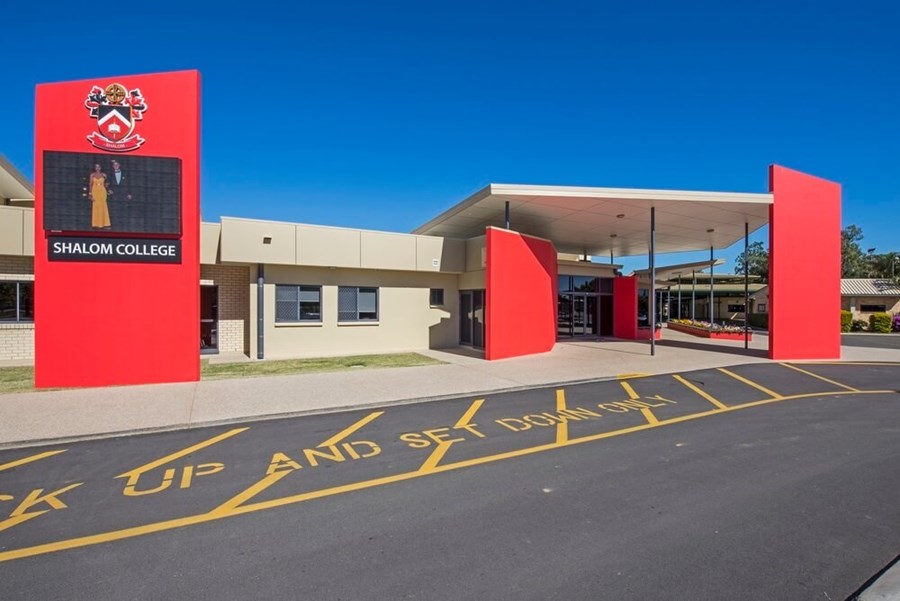 "Shalom College has just completed a $6m Stage 1 development.  We were very pleased to be able to partner for this project with Murchie Constructions.  At all times we have found Murchies to have the utmost attention to detail and determined  to deliver an outstanding product at a reasonable price.  Murchie Constructions follow up on any query and deal with any problems swiftly and professionally."
Need advice for your next build?
Get the advice you need to save money and achieve the outcomes you need for your next design or build project.