About The Job
Since its establishement in 1994, St Luke's Anglican School has developed and grown evolving into the 21st century as one of Bundaberg's most respected private schools. 
Looking to enhance its image and align with corporate image, St Luke's were looking for a company who could redesign the main Administration Building, improving its functionality and presentation to impress both current and prospective families of the school.

St Luke's Business Manager, David Reed, contacted Murchie Constructions and after consultation with the company's Owner, Interior Designer and Project Manager, Murchie Constructions were engaged on a Design and Construct basis to redesign the Administration Building and undertake the renovation works during the Easter school holiday period.
The new fitout incorporated carpentry, painiting, electrical works and the installation of new floor coverings. In line with the client's brief, the Administration area was redesigned to give a more open and welcoming feel while providing separate student and parent access points and provide designated areas for students to sign in and out. The office spaces were redesigned to provide a better use of space, and provide the School's Registrar with an office directly accessible from the Main Foyer area. Other corporate offices were also redesigned to improve the functionality of the area. 
All works were completed to a high standard and within the time frame required 
Project Team
Designer / Builder: Murchie Constructions
Cabinetmaker: Adina Designed Interiors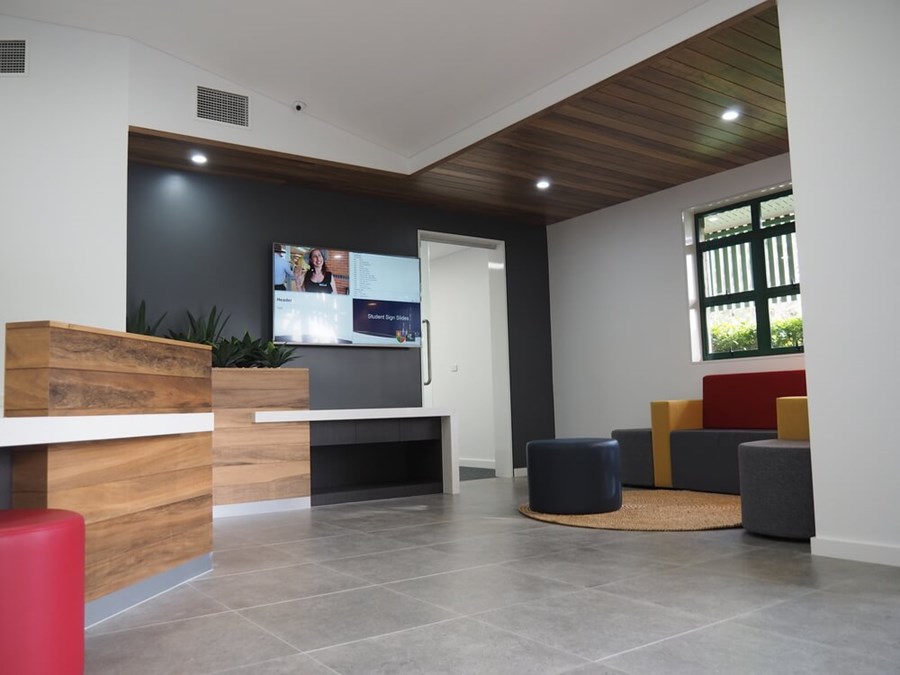 "Throughout the project, Murchie Constructions took the time to understand the needs of our School and remained committed to producing high quality work. The project was completed smoothly, and our best interests were the focus at all times"
Need advice for your next build?
Get the advice you need to save money and achieve the outcomes you need for your next design or build project.